Pushy Car Salesman: No Thanks!
Posted Saturday, Dec 03, 2022
A Unique Car Dealership
Have you ever had a bad experience with a pushy car salesman? There are so many car dealerships out there that only care about their next sale. Look anywhere online and you will see many consumers with awful stories when buying a car. Quit having a bad time buying a car. Learn more why ACC Next Step is a different kind of car dealership.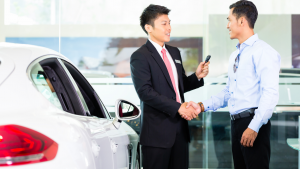 Salesmen are NOT on Commission 
Ever wonder why car salesmen are so pushy and sometimes annoying? Well, they really want to persuade you to buy a vehicle. At most dealerships, this is how they make their living, which makes them understandably pushy and persistent that you walk away with a vehicle.
We avoid this reason to be pushy because our staff does not receive pay off of commission. They genuinely hope to help customers find a car that fits their needs. Our team is professionally trained to ensure you have the best car buying experience ever, guaranteed. If you are in the market for a high quality used vehicle, take a look out one of our stores in Layton or Roy.
How to Avoid Terrible Car Dealerships
Look at social media profiles and other local listing websites to ensure the dealer is service oriented. Hundreds of reviews prove that ACC Next Step is the right choice for you.
Say goodbye to all pushy car salesmen and make your next purchase at ACC Next Step!